Year 9 Are North Lincolnshire Schools' Engineering Champions... Again!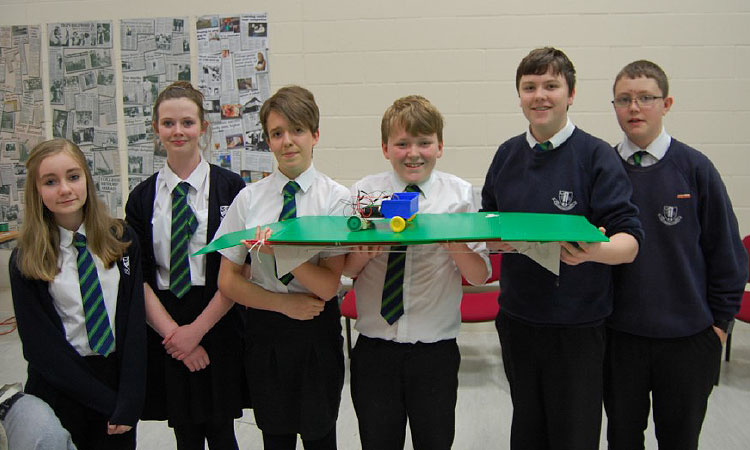 The Annual Engineering Challenge did not disappoint. Six Year 9 students from Sir John Nelthorpe were selected to represent the school and what a brilliant job they did against 12 other local Secondary Schools.
The team made up of 3 boys and 3 girls were challenged to transport radioactive waste (not real) to a safe environment by means of levers, electric motors, pneumatic pulleys and gears.
At the beginning of the challenge the team had to plan and present sketches to the judges then begin the constructional task.
After several hours of serious head scratching, drilling, sawing, soldering, gluing and some bodging the final whistle blew for the end of the challenge.
It was then the turn of the judges to do their rounds and scrutinise every teams' solutions.
The final presentation was performed by the College Principal. She announced Sir John Nelthorpe as winners retaining the title for a second year!