National Science And Engineering Week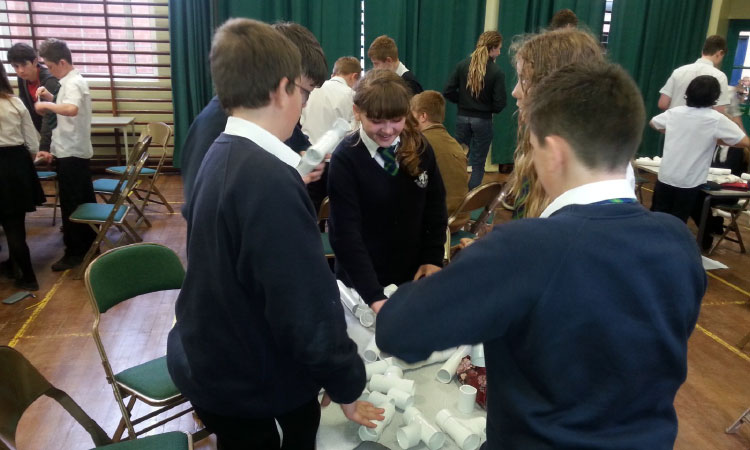 Pupils in year 8 took part in an engineering challenge set by the University of Lincoln's Engineering Department.
Pupils had to design, construct and cost out a vehicle which would carry a load across the stage in the shortest time. The load, in this case a bag of potatoes, was pulled using a pneumatic engine.