UKMT Team Maths Challenge 2015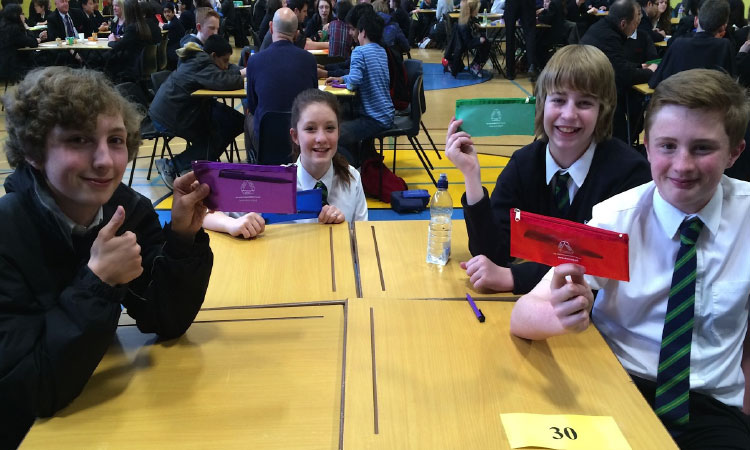 On Tuesday 17th March, four pupils from Sir John Nelthorpe School took part in the regional final of the UKMT Team Maths Challenge 2015 held at Danum School in Doncaster. The pupils who took part were Abbey Higgins and Adam Clarvis from year 9 and Byron Stewart and James Smalley from year 8. Mrs Chaffe was kind enough to accompany us all.
The event was held in the sports hall, where we came face to face with the other contestants. They were aged 12 to 14, and came from all types of schools including public, private and grammar. Everybody warmed up with some practice questions. Then the competition began...
The questions were very tough, varying from fractions to equations and from decimals to mind boggling problems.
After lunch the competition really heated up with more challenging questions designed to really stretch us. It was a tough day but well worth it.
When the results came through we finished a commendable 19th out of 30 schools. We had a great day out and would encourage other students to participate next year.